PADEL
As one of the most practiced sport by Italians, Padel has gained ground also in our Club.
The ultra-panoramic Padel court perfectly matches with Villa Tagliabue's elegant setting and it has been realized according to the natural green area surrounding the Villa, thanks to the colorful flowerpot and to the refined tiled porch.
The synthetic grass of the court, named TXT-FPO, ensures high game performance for all players and guarantees excellent ball bounces. Moreover, the high quality of the grass fully absorbs the sand.
Tecnology and materials employed secure a fast drying of the court.
Qualified trainers are at disposal of our Associates for individual or group training class.
TENNIS COURTS
The facilities dedicated to wellness and sport are crucial for the Sporting Club Monza. In addition to the pool, in fact, the Villa that houses the club, which is located in viale Brianza 39 right in front of the Monza Park, offers tennis courts, gym, billiards, a beach volley court and even a bowling green. Its sauna also is very busy and the two-wheel enthusiasts can join the Felice Benasedo Moto Club.

There are two tennis courts located in the green area which surrounds the sophisticated seat of the Club. The outdoor tennis court is available all through the year, the other is indoor, for the winter season and outdoor in summer time. They're both illuminated to allow to play by night. Both courts are available for the Members which have also the opportunity to schedule individual and group lessons with a FIT (Federazione Italiana Tennis *Italian Tennis Federation) teacher. Opening times: Tuesday to Sunday from 8.30 to midnight.

GYM
The Sporting Club Monza also offers the Members two gyms. One features a wooden floor and is specifically dedicated to yoga and workout activities. The second is equipped with the best fitness technologies. Even the gyms are open from Tuesday to Sunday, always from 8.30 to 24.
BEACH VOLLEY
At Sporting Club Monza, it's like you were on the beach. This is not just because of the amazing pool, but also because of the beach volley field located in the area. A piece of beach in this exclusive urban club, available for those members who love to practice this sport. Youngster, adults, athletes: in summer...fun is always garanteed!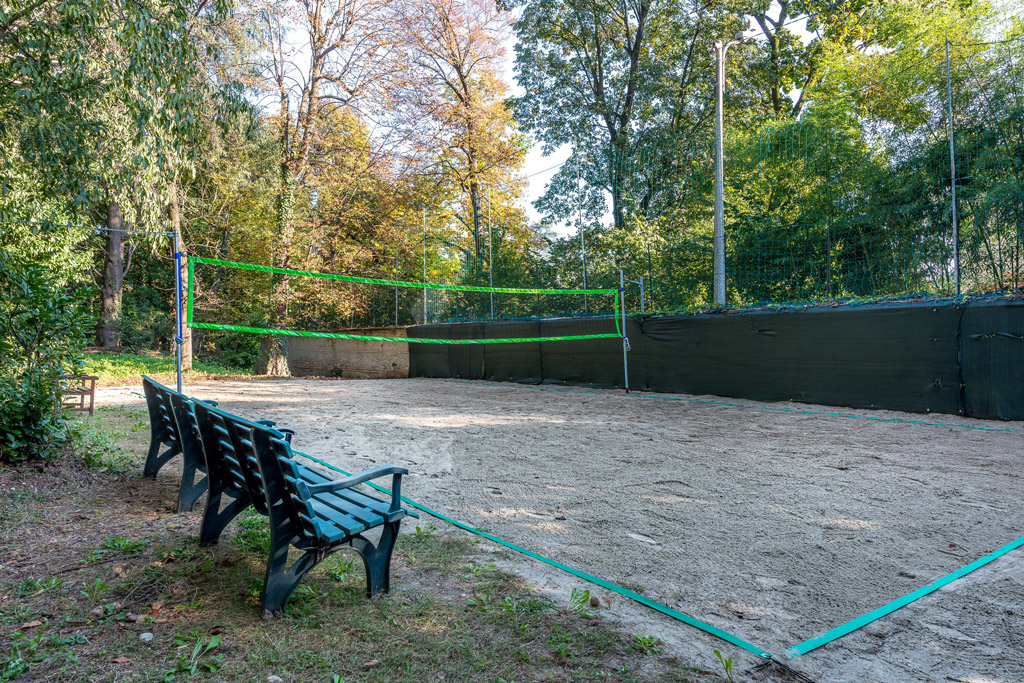 BOWLING GREEN
The green perimeter around the Sporting Club features an indoor bowling green, available for the Members from June to September and able to attract people of all ages, ready to challenge and give life to the funniest matches ever.
BILLIARD
The billiard room has always been one of the favourite places for the Members of the Sporting Club Monza. In winter time the large and bright room that houses the pool table is actually the favourite place. Enthusiasts of all levels and ages try their hand at billiards. The players create teams able to become the protagonists of real tournaments in the context of social "pentathlon" challenges.

INFORMATION REQUEST
Fill the form below to request information